Amrut Yatra Group consistently visit to Neerja International Inc
Posted by PRIYA NEERJA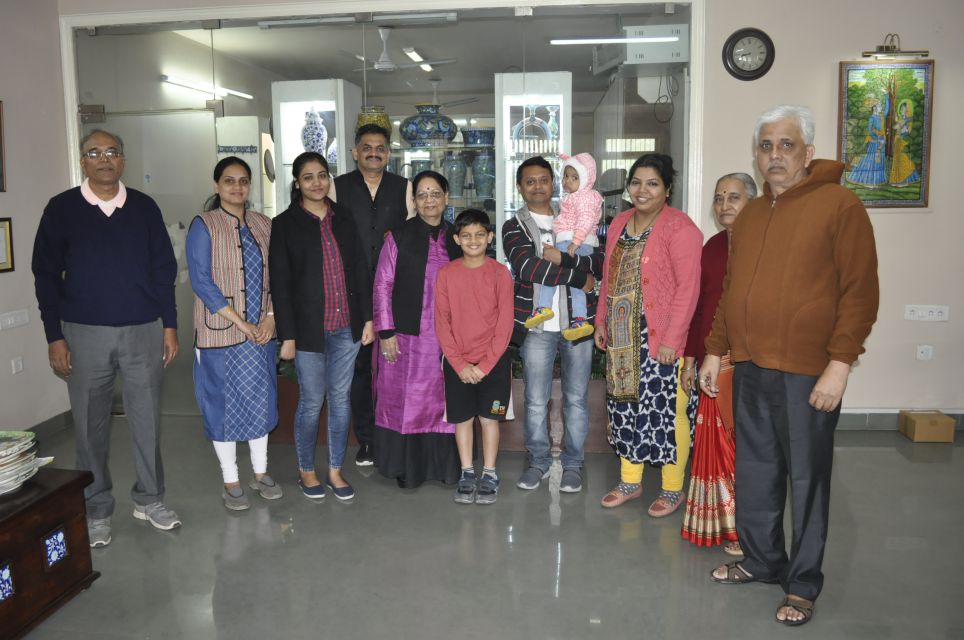 The Amrut Yatra Group of 6 tourists and 2 Amrut Yatra organizers from Mumbai visited Neerja International Inc on Thursday December 13, 2018.
Jaipur Blue Pottery! The traditional craft of Jaipur attracts many tourists among them the Amrut Yatra group is the one who frequently visits Neerja Blue Pottery unit to see how the artisans make the products from scratch till the firing.
On arrival of the group, the Neerja Team has summarized them about Blue Pottery by showing them two short Documentary Movies on it.
After that they had a face-to-face interaction with the Artisans where they were thrilled to see each and every step towards making the product is 100% hand done.
They were starry eyed with the experience and it was visible that they had many a story to tell when they flew back home.
Collection 2019
Sale 70% Off
Title for image