A Short Sneak Peek Virtual Tour of Neerja Blue Pottery Showroom
Posted by PRIYA NEERJA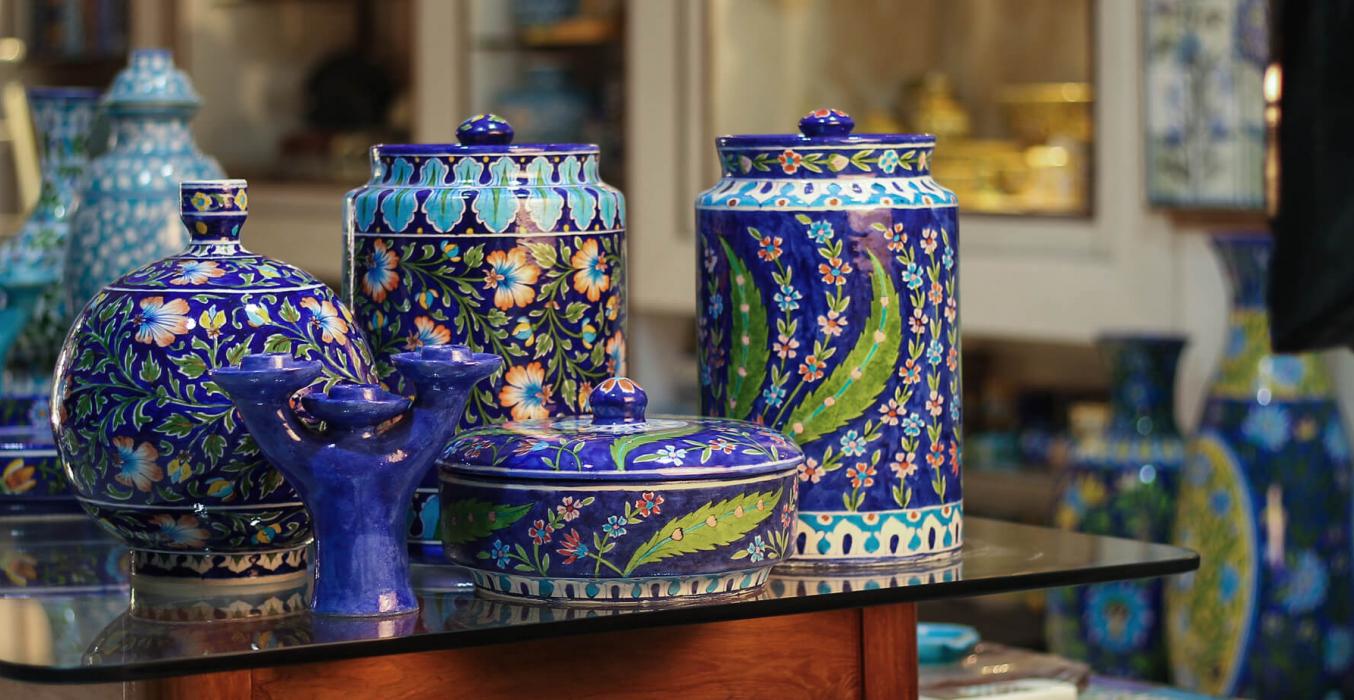 Welcome to our Blue Pottery Showroom! Today, we're taking you on a virtual tour of our beautiful space, showcasing some of our most unique and eye-catching pieces.
At our showroom, you'll find an extensive collection of blue pottery, ranging from traditional to modern designs. Our pieces are crafted by skilled artisans, using traditional techniques passed down for generations. From vases and bowls to tiles and tableware, we have something to suit every style and taste.
As you step into our showroom, you'll be greeted by our stunning display of blue pottery pieces, expertly arranged to showcase their beauty and uniqueness. Whether you're drawn to the intricate patterns and textures or the soft, soothing shades of blue, you're sure to find something that catches your eye.
One of our standout pieces is a magnificent vase, handcrafted using traditional techniques and glazed with a deep, rich shade of blue. Its elegant curves and intricate designs make it a perfect addition to any home.
Another must-see is our collection of blue pottery tiles, perfect for adding a touch of traditional charm to your kitchen or bathroom. Each tile is hand-painted with intricate designs, creating a one-of-a-kind piece of art for your home.
We hope you've enjoyed this sneak peek of our Blue Pottery Showroom. If you'd like to see more, be sure to visit us in person and see our stunning collection of blue pottery pieces for yourself. We look forward to seeing you soon!
Collection 2019
Sale 70% Off
Title for image